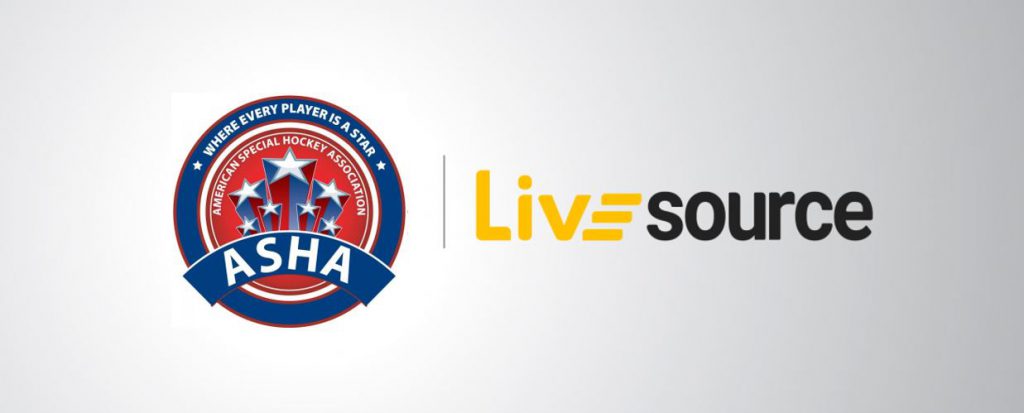 LiveSource fundraising platform is excited to announce a partnership with a truly exceptional organization in The American Special Hockey Association (ASHA).
ASHA supports over 80 member special hockey teams across the United States and in turn enriches the quality of special hockey programs through training, education and support. LiveSource is thrilled to help ASHA fundraise and in turn support the special hockey community in scoring life changing goals for their teams, players and families. The dollars raised help fund quality programs that serve individuals with special needs (Intellectual or Developmental Disabilities) through the incredible sport of hockey.
ASHA has just launched the first fundraising event on LiveSource and it is absolutely stack full of incredible hockey memorabilia which you can bid on and win right now. Simply visit the Binghamton NY page on LiveSource to see all the items that are in the auction. Here are just some of what you'll find:
2019 Jack Hughes Signed Draft Puck
NY Rangers 2018/2019 Team Signed Collectors Stick
Erik Karlsson Signed San Jose Sharks Jersey
Boston Bruins McAvoy Jersey
NY Rangers Vesey Signed Jersey
NY Rangers #72 Filip Chytil Autographed Puck
Halifax Highlanders Glatt Collectors Jersey
2018/2019 Team Signed Washington Capitals Jersey
Calgary Flames Signed Jersey Nieuwendyk
2018/2019 Colorado Avalanche Team Signed Jersey
Vegas Golden Knights Alex Tuch Sign Jersey
LA Kings Dustin Brown Signed Jersey
NY Rangers Chris Kreider Signed Jersey
Florida Panthers Vatrano Jersey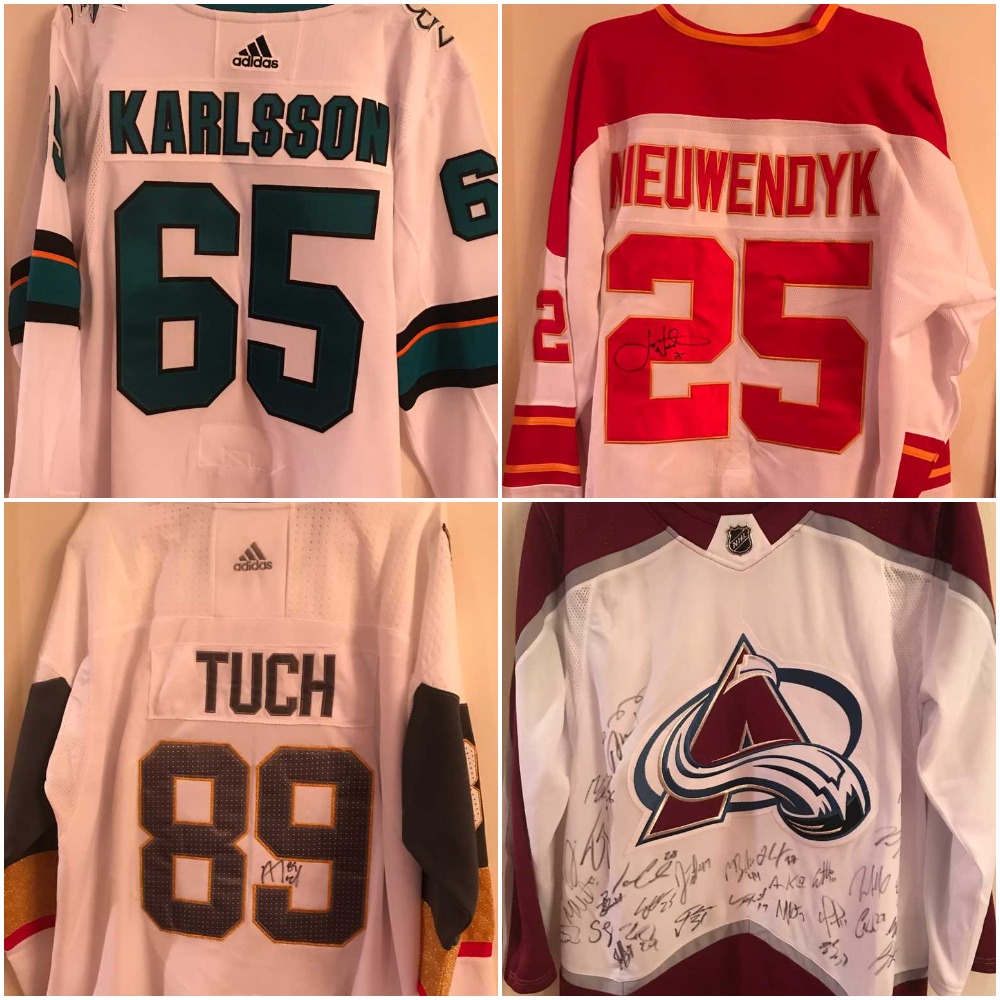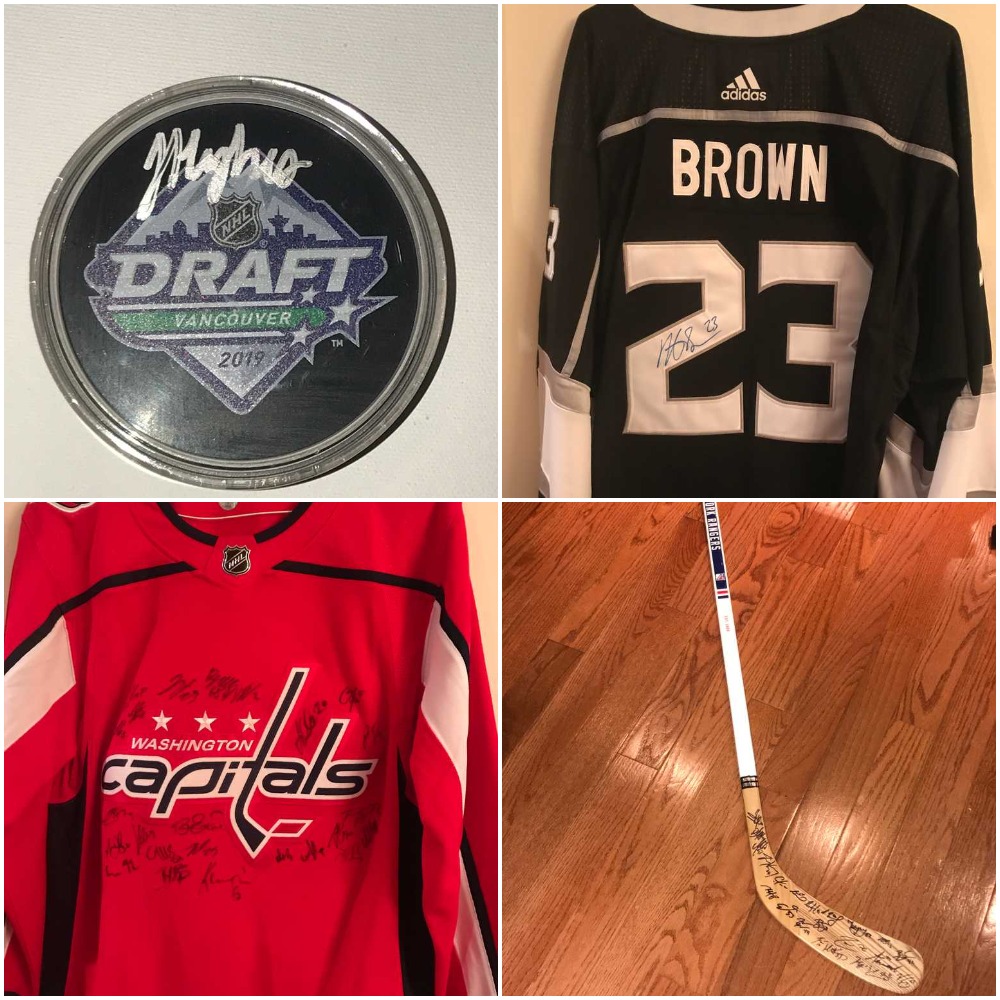 This ASHA auction is being done in partnership with The Binghamton Devils who have teamed up to support the growth of Youth Hockey in the Southern Tier with the 2019 Binghamton Devils Charity Golf Classic. This event will be held on Monday, October 7, 2019 to benefit Youth Hockey in the Southern Tier (Southern Tier Hockey Association, Binghamton Blizzard Girl's Hockey, and the Ice House Hawks Special Hockey Team)! Both on and off the ice, youth benefit from being involved in the sport of hockey. In addition to physical hockey skills, the ASHA programs support growth in sportsmanship, physical activity, communication, teamwork and community service for over 450 youth of all abilities. Your support will help us grow and ensure that programming involves and includes players and their families now, and in the future.
To download LiveSource, simply search LiveSource on the app store or google play, or click the following appropriate link:
For Apple Devices: https://appsto.re/us/jQaHeb.i
For Android Devices: https://play.google.com/store/apps/details?id=com.scottlevin.livesource1&hl=en
Thank you for helping to support the ASHA and all the incredible work this organization does.
About LiveSource:
Founded in 2016, LiveSource is the easiest to use fundraising platform for partners and their supporters. We enable charities and other organizations to sell through auctions, raffles, sweepstakes and to accept donations, and fans can instantly access these opportunities on their phones from anywhere. The LiveSource fundraising platform is widely recognized as the best mobile auction software in existence. For more information about LiveSource, contact hello@livesourceapp.com or 858-336-8380.