SAN DIEGO, CA –  LiveSource LLC and San Diego Regional East County Chamber of Commerce are thrilled to announce a partnership to utilize the LiveSource online auction site and mobile app for the The East County Honors Awards Gala, taking place March 27, 2021.
The Chamber will offer auction and raffle items on the LiveSource website and free apps so that supporters can bid, buy and donate on their phones and computers from anywhere.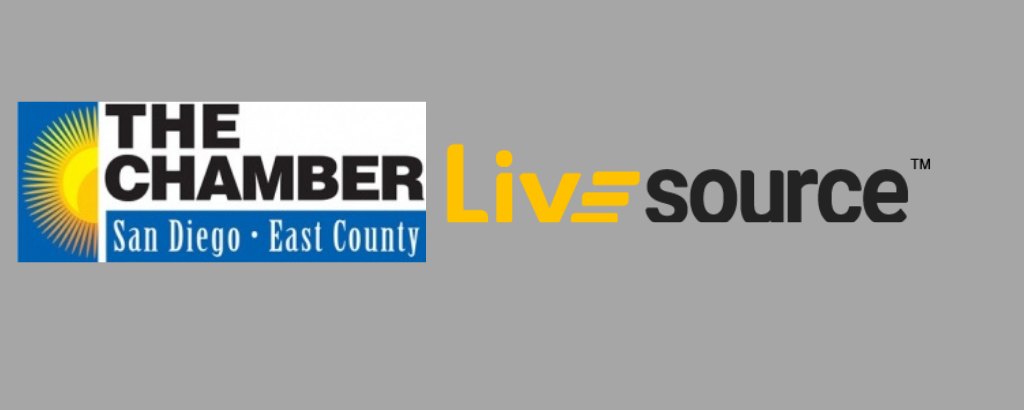 "The East County Honors Awards Gala has become the premier event in the region to celebrate and honor businesses, organizations, and individuals in the community for their accomplishments and to recognize their tremendous and lasting impact. This year, the EC Honors Gala will be a virtual and interactive event where the Chamber will host an auction through LiveSource that will allow attendees to bid LIVE in real time. Contributions made through EC Honors help support the programs presented by the San Diego Regional East County Chamber of Commerce. These programs serve and benefit thousands of local businesses, employees, families, and students. EC Honors will be broadcast from Sycuan Casino and Resort on Saturday, March 27th at 5:00 PM. As the Chairman of the Board for the Chamber, I invite you to join us and help us celebrate and acknowledge the people and businesses that make this region great.""
"The San Diego Regional East County Chamber of Commerce is one of the preeminent chambers and leading drivers of business in Southern California," Said Co-Founder Scott F. Levin. "We can't wait to help this organization raise a heck of a lot of money so that they can in turn support the business community. LiveSource itself is a family operated business with my wife and I and so we relate to our peers on Mainstreet. It's an honor to be able to help the great folks in East County San Diego!"
About LiveSource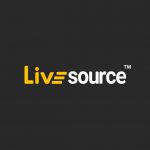 Founded in 2016, LiveSource enables nonprofit partners to create instant marketplaces through our award winning digital auction and raffle platform.  The LiveSource platform gives supporters in attendance and at home the ability to bid on items and experiences that become available during an event. Bidding, winning, payment and delivery is all facilitated on mobile devices through LiveSource. LiveSource offers any charity, foundation or other fundraising effort the most powerful, easiest and affordable technology in existence. For more information, visit www.livesourceapp.com or follow us on social media.
About The San Diego Regional East County Chamber of Commerce
The San Diego Regional East County Chamber of Commerce is THE premier business advocacy organization in East San Diego. The Chamber is East County's leading business association. By joining the Chamber, you'll be connected to our community's best businesses – representing over 850 businesses in the East County. Our networking programs, community activities and special events provide you with opportunities to develop new leads and increase you business.