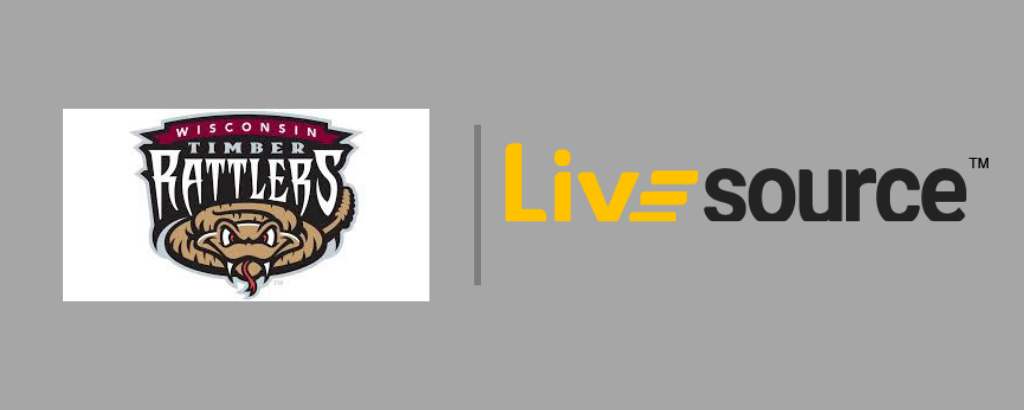 The Wisconsin Timber Rattlers baseball club and LiveSource LLC are thrilled to announce a partnership to utilize the LiveSource platform for online auctions and other fundraising efforts. The LiveSource platform will make it incredibly easy and convenient for Timber Rattlers fans to take part in live game-used jersey auctions without leaving their seats during games. In addition, it will give fans from all over the country an opportunity to bid on these and other special memorabilia and fan experience items. LiveSource will enable the Timber Rattlers to instantly reach fans with opportunities and in turn treat fans to constant excitement.
"We are excited about this new relationship," stated Assistant General Manager Aaron Hahn. "The integration of the LiveSource provides an opportunity to enhance our fans' experience and provide them a chance to bid and buy Timber Rattlers memorabilia and gear regardless of their location. We are very excited about the potential of LiveSource to help make the organization cutting edge"
"The Wisconsin Timber Rattlers are one of the most respected professional baseball organizations in the country. Just ask their peers, they are top notch. We could not be more enthusiastic and excited to be in business the entire Timber Rattlers family. LiveSource will help increase their revenue and add excitement for their fans, and we can't wait to get to work." Said Scott Levin, founder and ceo of LiveSource.

About LiveSource:
LiveSource enables partners to surprise and electrify fans with unanticipated opportunities to own unique collectibles and experiences. LiveSource partners can react instantly to initiate auctions for the fans while they are most excited – right then and there during the event. Bidding, winning and payment is all facilitated on mobile devices or computers through the LiveSource app or website. For any additional information, contact LiveSource at 858-336-8380 or hello@livesourceapp.com.