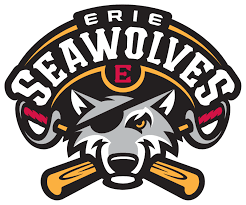 SAN DIEGO, CA – – The Erie SeaWolves have partnered with LiveSource App for the platform to serve as the team's live event sales, auction and raffle platform. Throughout this off-season and then for the coming several seasons, the SeaWolves will utilize the LiveSource mobile app to offer fans opportunities for unique memorabilia and fan experiences. LiveSource app will streamline all of the work that goes into setting up these sales and auction opportunities, and provide a much better experience for fans to participate both from the ballpark and at home. With LiveSource, SeaWolves and Detroit Tigers supporters can bid, buy and donate on their phones from anywhere, whether or not they're able to attend the games.
"We are excited to partner with LiveSource," Erie SeaWolves President Greg Coleman said. "LiveSource will make it make easier for SeaWolves fans to bid on authentic team collectibles and unique experiences, and fans can participate from anywhere using the LiveSource app. LiveSource will expand the number of unique experiences and collectibles we can make available to fans and enable the SeaWolves Community Fund to raise more funds for community organizations and initiatives too."
"We are thrilled to partner with the SeaWolves organization and to help the SeaWolves Community Fund take in more revenue and donations so that it can distribute greater support and services to the Erie community" says Scott Levin, founder/CEO of LiveSource.  "This organization is extremely diligent and competent, and to be accepted by these professionals marks a special day for LiveSource. We couldn't be more excited to help increase contributions to their various charitable organizations throughout the season."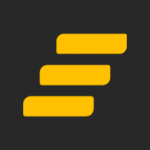 About LiveSource:
Founded in 2016, LiveSource enables partners to surprise and electrify fans with unanticipated opportunities to own unique collectibles and experiences. LiveSource partners can react instantly to initiate auctions for the fans while they are most excited – right then and there during the event. The LiveSource platform gives fans in attendance and at home the ability to bid on items and experiences that become available during an event. Bidding, winning, payment and delivery is all facilitated on mobile devices through LiveSource. This platform is widely recognized as the best mobile auction software in existence. For more information about LiveSource, contact hello@livesourceapp.com or 858-336-8380.