SAN DIEGO, CA –  LiveSource LLC and the Williamsport Crosscutters of the New York-Penn League of minor league baseball are thrilled to announce a partnership to utilize the LiveSource mobile app for live jersey auctions and more for the upcoming short season that kicks off in a few weeks in June 2018.  LiveSource CEO Scott Levin relays the company's excitement to announce this partnership:
---

"We are thrilled to partner with the Crosscutters organization and couldn't be more excited to help the organization increase auction sales and the excitement felt by their fans throughout the season. Get ready Williamsport fans, the Crosscutters can now unleash thrilling opportunities in a moment anytime through the LiveSource app."
---
With LiveSource in play at the games, fans of the Crosscutters will be able to bid and win unique memorabilia and fan experiences from their seats in the stadium or from home or work if they're not able to attend the games. LiveSource is the only platform that allows sellers to instantly reach buyers while they're most excited.  Baseball organizations throughout the country are already experiencing tremendous benefits with the LiveSource instant marketplace and so by taking advantage of this technology, the Crosscutters will treat fans to constant excitement and the best fan experience in the entire New York-Penn league.

"We are excited about our new partnership with LiveSource," stated Gabe Sinicropi, Vice President of Marketing and Public Relations for the Williamsport Crosscutters. "LiveSource will  make it easier and more convenient for fans to take part in our game-used jersey and cap auctions without leaving their seat. In addition, it will  give fans from all over the country an opportunity to bid on these special items which we hope will  mean a larger donation to our charity partners. With the LiveSource app in place, we anticipate that we will offer Cutters fans more and varied auction opportunities in the future."
---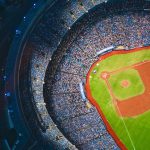 Founded in 2016, LiveSource enables partners to surprise and electrify fans with unanticipated opportunities to own unique collectibles and experiences. LiveSource partners can react instantly to initiate auctions for the fans while they are most excited – right then and there during the event. The LiveSource platform gives fans in attendance and at home the ability to bid on items and experiences that become available during an event. Bidding, winning, payment and delivery is all facilitated on mobile devices through LiveSource. This platform is widely recognized as the best mobile auction software in existence. For more information about LiveSource, contact hello@livesourceapp.com or 858-336-8380.