SAN DIEGO, CA – The Lynchburg Hillcats and LiveSource LLC are thrilled to announce a partnership to utilize LiveSource's in-game fundraising software for the 2018 baseball season. In fact, the Hillcats are launching their first auctions this week highlighted by the Grateful Dead jersey auction this Saturday night during their home game. And they'll be following with many more in-game auctions as the Summer progresses.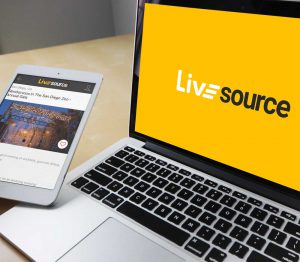 The LiveSource mobile app enables Hillcats' fans to bid and win unique memorabilia and fan experiences from their seats in the stadium or from home or work if they're not able to attend the games. Typically auctions are initiated during games and the fans bid and win before the games end. Reaching buyers while they're most interested and excited is the key to maximizing value, and only LiveSource has the technology to do this efficiently and effectively for the Hillcats and MILB auction partners.  For those fans who do not have a smart phone, the team will have a table set up at each jersey auction to assist fans in the bidding process.
"We're excited to partner with the Lynchburg Hillcats and believe this new app will help increase contributions to their
various charitable organizations throughout the season," said Scott Levin, LiveSource founder and ceo. "This front office is very special and I cannot wait to see the ideas they're able to implement during the season by having the power of LiveSource at their side. Whether it's used for their jersey auctions like this Saturday's Grateful Dead auction or for in-the-moment sales opportunities that arise when cool things happen during their games, the Hillcats and their fans are going to love utilizing LiveSource."
"We are constantly searching for ways to improve our fans' game day experience at City Stadium and beyond," said Matt Klein, Hillcats Assistant General Manager. "We are thrilled to partner with LiveSource, a new and innovative platform that will allow our fans to bid on specialty items without leaving their seat and missing any portion of the game. It also allows our fans who are unable to attend a game the same opportunity to bid and contribute to some of our great charitable causes. As an organization, we look forward to seeing the convenience of LiveSource lead to increased philanthropic efforts to the great charitable causes in the Lynchburg community."
LiveSource is now lucky to have MILB partnerships that span the country. The Rochester Red Wings have already done several very successful in-game jersey auction where the highest bidder on an item that sold for $1000 was bidding from their home in Minnesota! The Rancho Cucamanga Quakes also have had two very successful jersey auctions powered by LiveSource, the latest of which was their Star Wars Jersey Auction this past Saturday which generated huge interest and tremendous revenue which they will donate to Alzheimer's Greater Los Angeles. And other successful auctions have been held by the Altoona Curve and Bradenton Marauders and other MILB organizations. LiveSource's scope of influence literally spans the Continental US.
Founded in 2016 by Scott F. Levin, LiveSource enables partners to surprise and electrify fans with unanticipated opportunities to own unique collectibles and experiences. LiveSource partners can react instantly to initiate auctions for the fans while they are most excited – right then and there during the event. LiveSource is designed to benefit colleges, universities, athletes and entertainers. The LiveSource platform gives fans in attendance and at home the ability to bid on items and experiences that become available during an event. Bidding, winning, payment and delivery is all facilitated on mobile devices through the LiveSource app and website.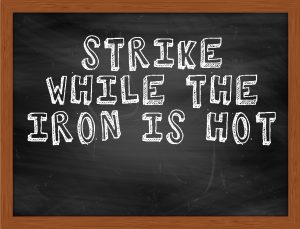 For any additional information, please contact our silent auction and live auction sales team at 858-336-8380 or hello@livesourceapp.com.