LiveSource App was live Saturday night (3/25/18) at the Tyrann Mathieu Kickball Classic. It was incredible to see the power of LiveSource work so well. There were a ton of LSU Football stars and rappers and entertainers there to play in the game and support Tyrann.
They gathered in the locker room 30 minutes before gametime. At that moment, photos were taken of the players and 25 auction items were created on the spot, in less than 15 minutes. And they looked awesome. It was just so dang easy.
During the game, one announcement was made about the auctions going on. From that one announcement, people in the stadium downloaded the livesource app, registered for an account and bid. The auctions closed in the 6th inning of the game and all 12 jerseys received bids and sold for large amounts. On average, bidders paid within 38 seconds of the auction closing. Winners followed instructions on the app to receive their jerseys at the end of the game and all were delivered within 30 minutes at this specified location. No having to worry about getting the items back to the office and spending 3 hours and money to ship the winners their stuff.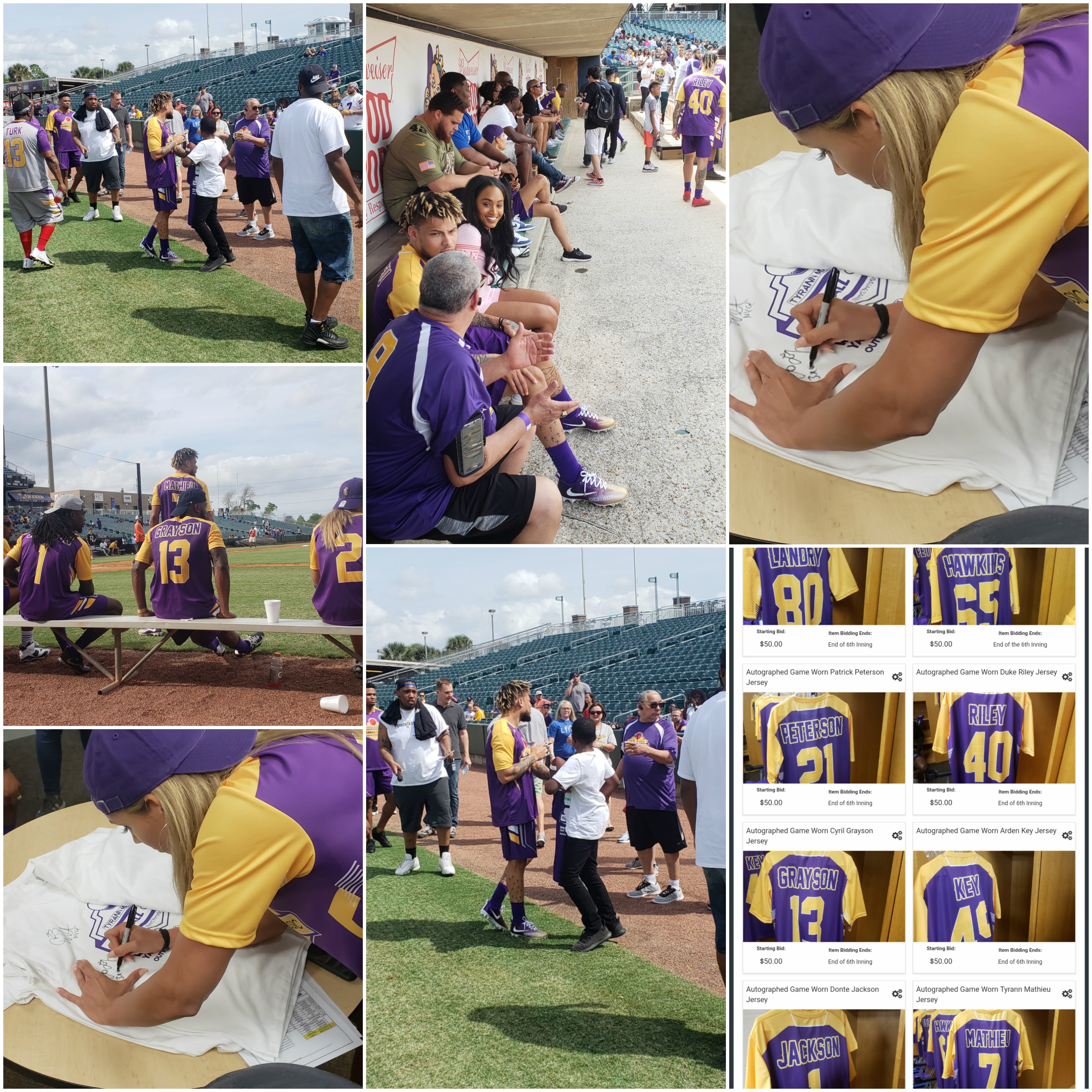 We came up with the auction ideas for the client. When else in your life would you ever be given a chance to buy an autographed Birdman jersey (one of the most famous and controversial entertainers of this generation)? Or a coach Ed Orgeron jersey? There were legit NFL stars out there and the fans in the stands got to bid on these jerseys while watching them in action, and they just at it up.
The other auction item we came up with was an opportunity to play in the kickball game. That item was scooped up and the fan coordinated getting down to the field and got this experience and took photos minutes after winning. All initiated and coordinated through the LiveSource platform.
Check out the LiveSource app and navigate to the event in Louisiana to see how it all looks and works.
To find out how LiveSource can help your organization or event, whether it's as small as a fitness class fundraiser to 30,000 rock concert, we can help. Hello@livesourceapp.com or 858-454-9621