Altoona Curve Join The MILB Mobile Auction Rage!
To Use LiveSource Mobile Bidding Platform For Baseball Jersey Auctions
SAN DIEGO, CA – The Altoona Curve and LiveSource, LLC are pleased to announce a new partnership to utilize LiveSource's in-the-moment mobile auction platform prior to and during the 2018 baseball season and beyond. The Curve is the latest organization to choose to the LiveSource silent auction software for baseball jersey auctions 
The Curve will be using the LiveSource mobile app to offer fans opportunities for unique memorabilia and fan experiences. Specifically, the LiveSource app will streamline all of their specialty jersey auctions throughout the season and provide a better experience for fans bidding at the ballpark. Fans who are not in attendance at a particular game will have the opportunity to bid through the app as well. And for those fans who do not have a smart phone, the Curve will have a table set up at each jersey auction to assist fans in the bidding process.

"We are continuously looking for ways to improve the game day experience for our fans at Peoples Natural Gas Field," said Derek Martin, General Manager. "We're excited to partner with LiveSource and believe this new app will help increase contributions to our various charitable organizations throughout the season that benefit from the jersey auctions."
Founded in 2016 by Scott F. Levin, LiveSource enables partners to surprise and electrify fans with unanticipated opportunities to own unique collectibles and experiences. "LiveSource is thrilled to be partnering with one of the prominent baseball organizations in the country," said Scott Levin. "Charity fundraising is at the heart of why we even created this company. MILB organizations like the Curve have so much potential for good and we just hate to see them rely on paper auctions or other technology that just doesn't get the job done. By unlocking the power of LiveSource, they'll maximize revenue this season from their baseball jersey auctions which means they can donate more money to the good causes within their community. Live in-game auctions during baseball games are taking over minor league baseball and we're thrilled that Derek Martin and the Altoona Curve family are on board."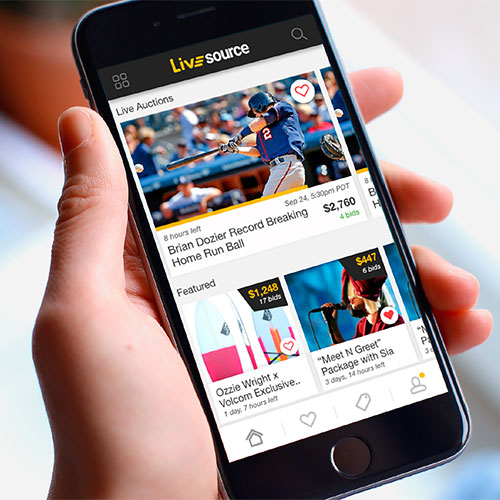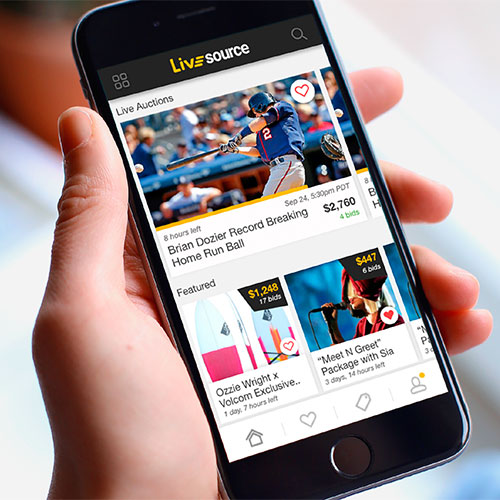 LiveSource partners can react instantly to initiate auctions for the fans while they are most excited – right then and there during the event. LiveSource auctions will allow Curve fans to support and connect with the team in a fun and exciting way by gaining in-the-moment access to authenticated memorabilia and experiences. By monetizing fan experiences and game memorabilia, LiveSource will create new avenues for quality fundraising that don't necessitate months of advance planning and preparation. The LiveSource software is simple and easy to use, and it handles the entire sales process from posting to payment to arranging delivery.