San Diego, California  –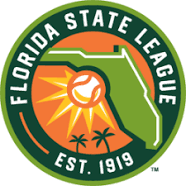 LiveSource is pleased to announce a partnership with the Florida State League of Minor League Baseball to bring the league and all its teams' fans and Front Offices closer together with a multi-faceted platform which will be accessible by fans on the LiveSource mobile app.
The first auction on the new platform will launch in a few weeks as all the teams within the Florida State League will be participating in a special  COVID-19 fundraising event to benefit those affected throughout every city in the Florida State League. 
Stay tuned for the announcement of the first auction which you may access by downloading LiveSource app to your phone. 
LiveSource is a digital auction platform built specifically for sports teams and their fans. Teams and fans across MILB have had tremendous success enhancing their game day, and non-game day experience on the platform. The company has similar engagements with teams and leageus throughout MILB as well as with other clients coming from Major League Soccer teams, American Hockey League teams, WNBA, NLL, NAHL, ECHL, SPHL, USHL, and clubs. For more information about LiveSource , visit http://www.livesoruceapp.com. 
In all, 70 teams in professional baseball are utilizing LiveSource for a variety of auctions, tickets opportunities, raffles, and other promotions that have become synonymous with teams and leagues who partner with the innovative platform.
"This is our third season in business and third with MILB Teams which has been a growing market for us," said Scott Levin, Founder of LiveSoure. "We're excited to partner with the Florida State League on this current and important fundraiser and look forward to forming close relationships and ties with all the teams and their fans who are stepping up to help support those tragically affected by COVID-19. Get ready fans, lot of fun things are coming your way in the upcoming auctions and then again once play returns!"
LiveSouce was founded in 2016 by Scott Levin in San Diego, California. While working in professional sports as an attorney, Levin recognized the opportunity to launch LiveSource. With the prevalence of smart phones in every fans' hand, he recognized the potential in digitizing the team auctions. Through the auctions, fans could connect with their favorite teams in an emotional and engaging way, and at the same time get their hands on the most authentic memorabilia and team experiences. For the teams, they could connect with their fans and drive revenues for other business units of the club, such as merchandise, concessions, sponsorships, and ticket sales.