SAN DIEGO, CA – The Southern Professional Hockey League (SPHL) announced on Wednesday that LiveSource has been named as one of the league's official online auction partners. We are thrilled about the announcement of this exclusive licensing partnership for teams within the SPHL to utilize LiveSource for online auctions before, during and after games.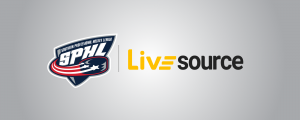 With LiveSource in play at the games, fans of every team will be able to bid and win unique memorabilia and fan experiences from their seats in the stadium or from home or work if they're not able to attend the games. LiveSource is the only platform that allows sellers to instantly reach buyers while they're most excited.  Hockey is the perfect sport to take advantage of the LiveSource instant marketplace and by taking advantage of this technology, the SPHL will treat fans to constant excitement and the best fan experience in all of professional hockey.


This is the first pro hockey league partnership where LiveSource has been granted an exclusive position within a major league, thereby marking a great new stage for this Southern California startup. LiveSource Founder & CEO Scott F. Levin: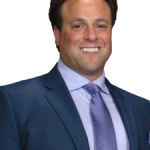 ---
"We're about being selected as an exclusive partner of the SPHL. With twelve great franchises, we will be able to help every organization unleash thrilling opportunities anytime. Just check the LiveSource instant marketplace because whenever cool things happen during SPHL games and events, an opportunity to bid is sure to follow moments later."
---
ABOUT THE SOUTHERN PROFESSIONAL HOCKEY LEAGUE
Now in its 15th season, the Southern Professional Hockey League is comprised of 11 members located throughout the southeastern and midwestern United States. Headquartered in Huntersville, North Carolina, the mission of the SPHL is to provide a quality entertainment product structured inside an economic model that is viable for small and mid-size markets and arenas. For more information about the SPHL, visit the league's website at www.thesphl.com.
ABOUT LIVESOURCE
LiveSource enables partners to surprise and electrify fans with unanticipated opportunities to own unique collectibles and experiences. LiveSource partners can react instantly to initiate auctions for the fans while they are most excited – right then and there during the event. The LiveSource platform gives fans in attendance and at home the ability to bid on items and experiences that become available during an event. Bidding, winning, payment and delivery is all facilitated on mobile devices through LiveSource. This platform is widely recognized as the best mobile auction software in existence. For more information about LiveSource, contact hello@livesourceapp.com or 858-336-8380, and visit www.livesourceapp.com